On 13 February 2020, the DIGITAL DEMO DAY (DDD) – Germany's leading startup trade fair and technology conference for the industry – took place for the fourth time in Düsseldorf. More than 175 exhibiting tech startups as well as 50 international startups from ten different countries presented their innovative new products to around 4,000 interested visitors.
The organizers of the digihub Düsseldorf/Rheinland have set themselves the goal of providing a platform for startups to present themselves to a larger audience and at the same time establish direct contacts with large companies, SMEs, investors and other startups in an uncomplicated manner.
The numerous exhibitions were rounded off by tech demos, live pitches, delicious snacks and numerous stage presentations and lectures (including TV personality Frank Thelen).
We invited 20 promising startups from seven countries to this event via the International Startup Booster powered by City of Düsseldorf from our global network. Young companies from China, India, Israel, Japan, Latvia, Russia and Hungary accepted our invitation. In addition to many animated discussions with visitors at our own stand, we had the wonderful opportunity to talk in detail with the invited startups from abroad at the stands in our shared areas.
We wanted to know from them, among other things, what unique concept they had developed, what were their expectations by coming to Germany, what they thought of the DDD concept and whether they could imagine ultimately moving their headquarters to Düsseldorf or would consider setting up a subsidiary in the most beautiful city on the Rhine..
We spoke with Pozi Technologies from Hungary, QTECH from Latvia, Bilateral Solutions from India and Razor Labs from Israel. You can read what these four had to tell us here: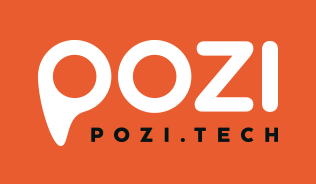 Your USP in one sentence?
The only technology provider that can integrate industrial-scale manufacturing processes into production logistics processes in real time and display them via position algorithms.

How did you hear about the DDD?
We heard about it through the cooperation between the International Startup Booster of the Office of Economic Development Düsseldorf and our Office of Economic Development in Budapest. To be precise, we won the Startup Europe Award, a competition between Central and Eastern European startups which qualified us for participation. Before that, we had even won the Rhineland Pitch (as the first foreign company ever) and also participated in the DDD in 2018. All in all, we are very impressed and totally won over by the Düsseldorf startup scene, so a big well done to everyone involved.

Expectations of the DDD?
"Networking, networking, networking". At the DDD, every aspiring entrepreneur will find one of the highest standards in Europe with his or her startup and will be able to get in touch with industry and other funding partners in a totally uncomplicated manner.

Soon in Düsseldorf?
A definite "yes", we are not only planning, we are even in the process of opening our first subsidiary outside Hungary in Düsseldorf. From a distance, we can already see that Düsseldorf is increasingly catching up with Berlin as a startup hub and, unlike Berlin, has found a rather neglected location niche in Germany. Instead of focusing on consumer technology like Berlin, Düsseldorf is cleverly closing the gap to the industry-related sectors for which NRW is known worldwide.
Your USP in one sentence?
We have developed a real time queuing and appointment booking system as an app (SaaS) for e.g. official business.

How did you hear about DDD?
The organizers absolutely wanted us here… No, kidding, we actually applied last-minute. As we are financially supported by an EU support programme in Latvia, we became aware of the programme and its extensive network in the other European countries, of the business development and DDD. The programme offered us the opportunity to apply for the exhibition and that's how we landed here in Düsseldorf.

Expectations of the DDD?
As it was a last-minute decision, we honestly had no expectations at all. Basically, this is our first exhibition ever… in the end, it's really hard to put it into words, as the event has exceeded our expectations by 10,000% or even more. It was really incredible! We could not ask for more.

Soon in Düsseldorf?
After numerous interviews, discussions and even a personal exchange with Lord Mayor Geisel today, we are convinced that the city of Düsseldorf would welcome us if we moved our operations here. Since we have actually been thinking about moving our business to Germany for quite some time now, a move to Düsseldorf – with its excellent international orientation – is definitely an option for us.

Your USP in one sentence?
We have developed a telephone-talking bot that automates the recruitment process for an organization and reduces it from three weeks to one day.

How did you hear about the DDD?
We successfully applied for the governmental support programme Startup India and were selected to be part of the International Startup Booster of the Office of Economic Development Düsseldorf. Many network partners of the Booster supported our participation, especially the German Indian Startup Exchange Program (GINSEP). Hard to believe, but this is the very first time we have been in Europe!

Expectations of the DDD?
Since we already have a large number of top multinational companies among our customers in India, an early expansion only makes sense. We would be pleased to offer our services in Germany and Europe and hope to enter into similar cooperation arrangements here.

Soon in Düsseldorf?
Maybe, maybe… Düsseldorf could be exactly the right place. We just landed last night, but now we have one week after the fair to look around and gather more impressions. All in all, Düsseldorf seems to be a good city from hearsay. With regard to our business model, we first have to define the use cases for our bot in the German-speaking countries. The recruitment of personnel may also be the right service area for our language bot, but there could also be completely different use cases. We will do some research and then make a decision, but currently the business area in Germany looks promising.

Your USP in one sentence?
We are a leading artificial intelligence company in the field of system optimization, preventive maintenance and accurate forecasting with a special focus on the manufacturing sectors of industry 4.0.

How did you hear about the DDD?
We were made aware of the application process by the German-Israeli Chamber of Industry & Commerce (AHK Israel). Through the initiative #Startupnation to Mittelstand, we were finally invited to Düsseldorf. It's our first time in Germany and our first impressions are very positive. We want to look round a little in Düsseldorf and NRW and are looking forward to even visiting a soccer game in the stadium over the next few days – but Dortmund, not Fortuna.

Expectations of the DDD?
Our main expectation was to establish contacts and connections to German investment companies and other key players in the startup scene, for example the experts and national funding agencies, which could be helpful for our expansive strategy. So far we have been able to establish some very good contacts at DDD.

Soon in Düsseldorf?
That depends a little bit on how the first businesses in Germany develop. In general, we are planning – as a bootstrapping startup – to close 2-3 larger deals successfully in a new market before we implement the long-term market entry through our own subsidiary. Our branch in Australia is a good example of this. In this sense, we would very much like to generate enough profitable orders in Germany to start with, so that we can open a local office soon.
If you would like to contact one of the above-mentioned companies, or if you personally know interesting startups abroad, do not hesitate to contact our colleague Irina:
Frau Irina Kordon
Tel.: +49 211 – 8993843
Mail: irina.kordon@duesseldorf.de
We would like to thank the following people for the interviews:
Arvind Chaudhary of Bilateral Solutions from India,
Dr. László Györgypál of Pozi Technologies from Hungary,
Mikelis Krumins of Qtech from Latvia and
Tal Panchek of Razor Labs from Israel.
The short interviews were conducted by Sebastian Cox.

Logos ©2020 Pozi Technologies, QTECH, BOT Shreyasi, Razor Labs
Cover photo ©2020 DigiHub