Our location advantages
What do successful startups need at their location? Düsseldorf has everything they need!
Market potential
Düsseldorf and the region offer enormous potential for finding customers and partners, especially in the B2B sector. You can reach 11.4 million inhabitants and over 500,000 companies within an hour's drive. Perfect conditions for the scaling of your business.
Infrastructure
Well connected to all means of transport and a very central location in Europe: from Düsseldorf you can get anywhere quickly, especially via the airport. Düsseldorf is a city of short distances, also called the "10-minute-city". It offers inspiring premises with numerous coworking spaces (see link below to "Room for Ideas") to get started right away.
Talents
70 colleges and universities in the Rhine-Ruhr region with more than 500,000 students provide your startup with the young professionals and talents it needs. In addition, more than 40,000 Digital Pacesetters are already working for Düsseldorf-based companies. Due to the high quality of life that Düsseldorf has to offer, a job in the state capital is particularly attractive for skilled workers.
Our services
The Startup Unit of the Office of Economic Development Düsseldorf has set itself the goal of continuously improving the basic conditions for startups in Düsseldorf. For example, we organise the Startup Week, events to match you with investors, our mentoring programme and much more. And with the Startup-Journey here at Startup-City.de, we give you a comprehensive overview of the startup ecosystem in Düsseldorf, where you can also find numerous other supporters for your startup. Why not come and talk to us!
Startup Community
Düsseldorf has a very lively and growing startup scene, but it it is not too big – you still get to know people! These are excellent conditions for making contacts with the right people. Regular meetups and events offer you various ways of networking and expanding your knowledge every week.
International
Düsseldorf is home to over 5,000 foreign companies and international business communities. For example, Düsseldorf is home to the largest Japanese community in continental Europe. International specialists are warmly welcomed here and quickly find their way to the city thanks to its broad international networks and corresponding infrastructure.
Room for Ideas
Business Centre and coworking spaces in Düsseldorf
For startups or established corporates, for newcomers on the domestic market or investors from abroad, for sole traders starting a new business or team players, however long they need support – for a day, a year or longer.
Düsseldorf has the perfect infrastructure:
More than 50 business centres and coworking spaces that provide around 85,100 m² of flexible space for a wide range of requirements.
A little guidance: Take a look at our overview of all coworking and business centres in Düsseldorf (page 56 onwards).  In the column on the far right, you can see who has a special offer for startups!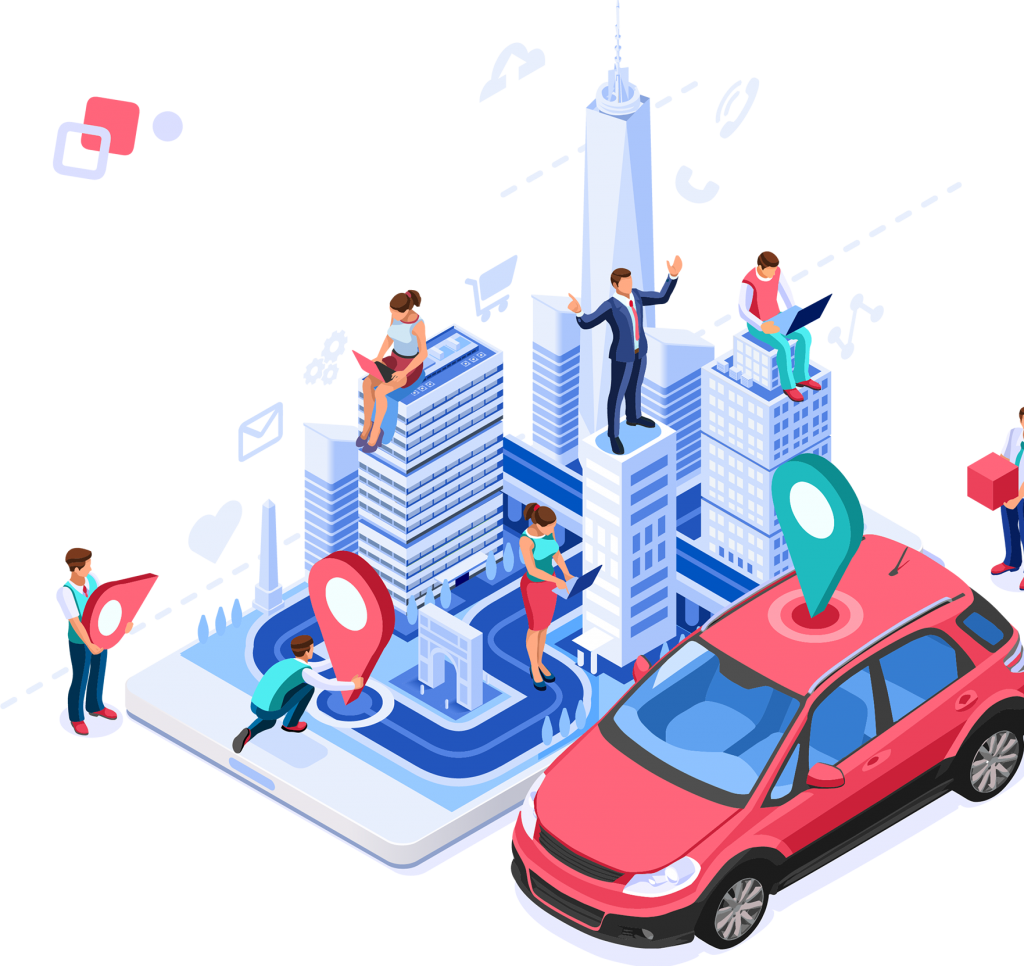 Your own real estate
Are you looking for something special? A larger office or commercial space? A pop-up store or a space for temporary use? We can help you find something suitable. Just contact us with your requirement profile (type of property, size, location, price, other requirements).